PROTECT AGAINST FLU
We have received more flu vaccines this week and our calendars are now open again until the end of May.
We offer:
Private consultation rooms
Vaccinations by our trained pharmacists
Can vaccinate anyone 10 years or older
No script needed.
Just choose from one of our three stores below to book your vaccination now: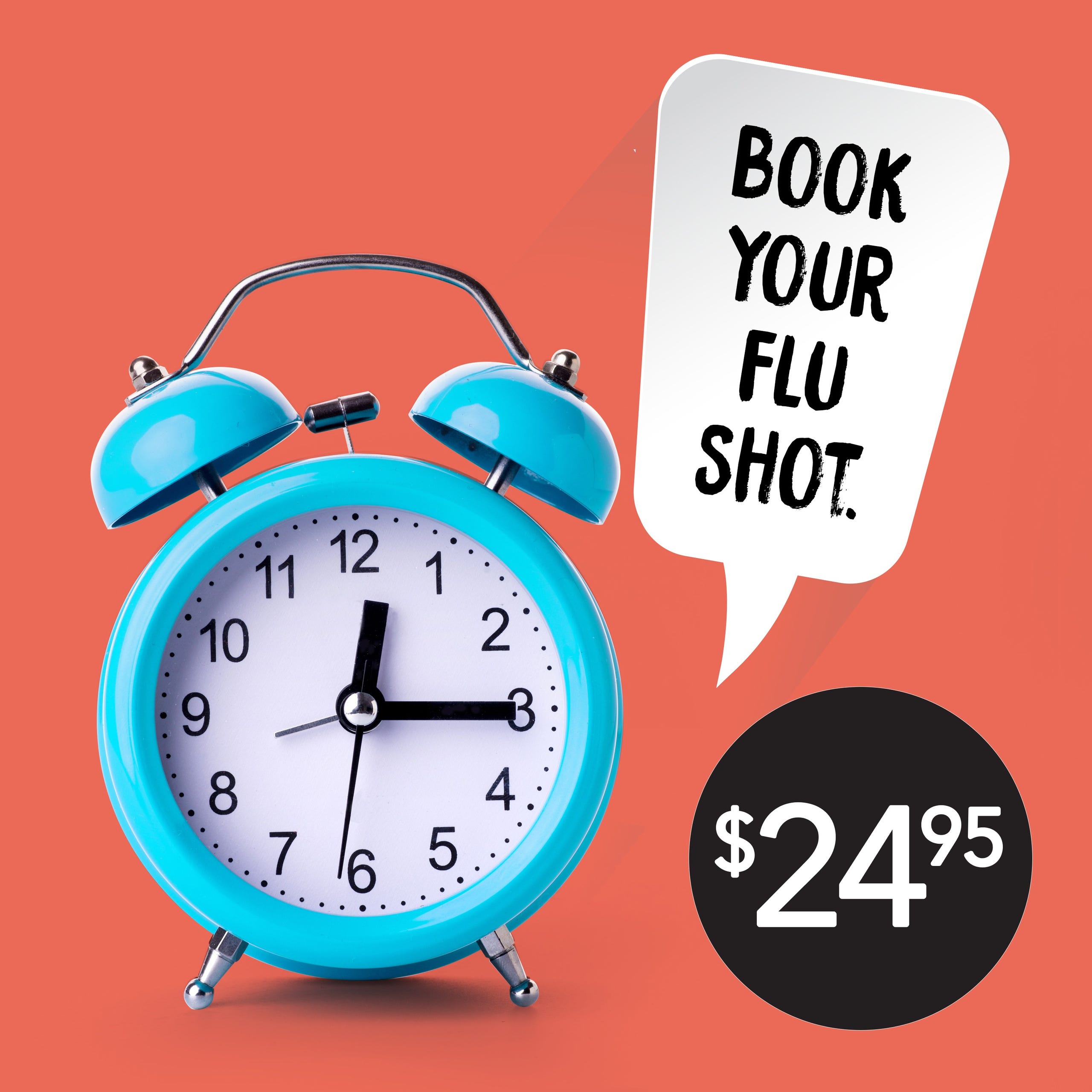 The Pharmacy on Petrie
Shope EG01 A
Petrie St Entrance (near COLES)
The Canberra Centre

OPEN 7 DAYS
8am to 7pm Mon - Thur
8am to 9pm Friday
8am to 6pm Saturday
9am to 6pm Sunday
9.30am to 5.30pm on Public Holidays
ThE Pharmacy on NoRthbourne
Shop 2, The Jolimont Centre
65 Northbourne Ave
Canberra City 2601

OPEN 8am to 11pm every day of the year
Our flu vaccinations can be provided from March 2020, subject to Pharmacist and vaccine availability.
Customers can walk-in and receive their flu vaccine provided a suitably certified Pharmacist is available to administer the vaccination, or customers book online
Age restrictions apply: under ACT law we, you must be 10 years or older to receive a flu vaccination in one of our stores.
Vouchers or gift cards cannot be used to purchase your flu vaccine.
We may be required to collect and provide your personal information to a third party for the purpose of vaccine administration in accordance with our privacy policy. Your privacy is important to us.